Private Villas
We continue to add new villas to our portfolio. We bet you'll love these as much as we do. For more information and to book, reach out via reservations@stbarth.com.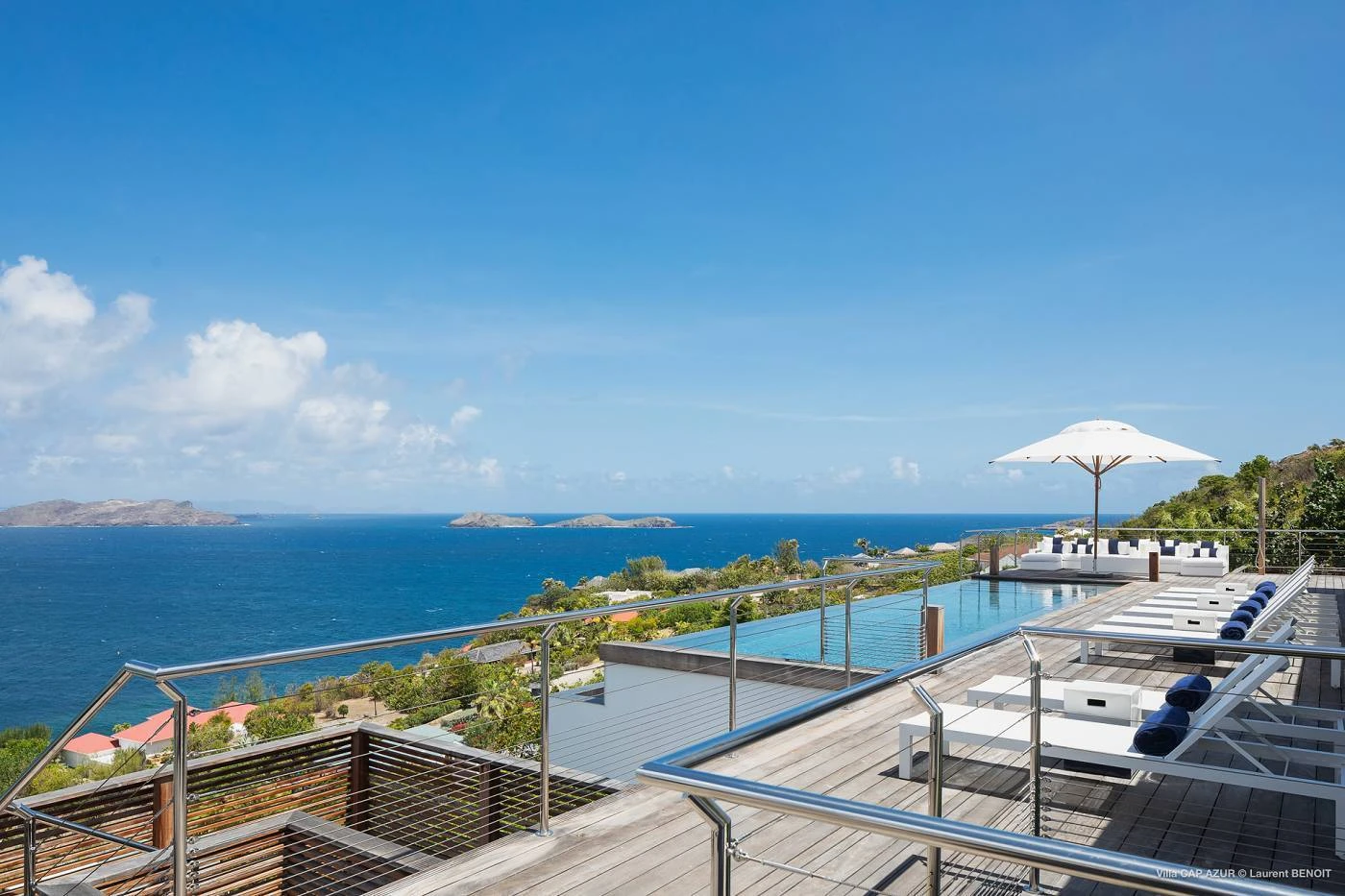 Luxurious, strikingly modern, and deliciously private, 5 bedroom Villa Cap Azur is right out of the pages of a glossy travel magazine. Designed to leverage its primo Pointe Milou location, it offers a stunning seascape, glorious sunsets and views of St. Barth's verdant hillsides from several vantage points−even from the mini-gym tucked away on a lower level. An airy (and air-conditioned) main-level interior living room is adjacent to a dining area and a sleek kitchen with a marble-topped island. The kitchen is a fun spot for guests to gather and "cook in." Cap Azur's white-on-white palette, with its strategic pops of color, complements the contemporary furnishings and décor. The entire main level looks out to the sea and opens to a deck that runs the length of the villa furnished for relaxing and dining. The deck includes a BBQ area, and its focal point is a heated elongated 40' infinity pool with the illusion of spilling into the sea below. It is banked with chaise lounges.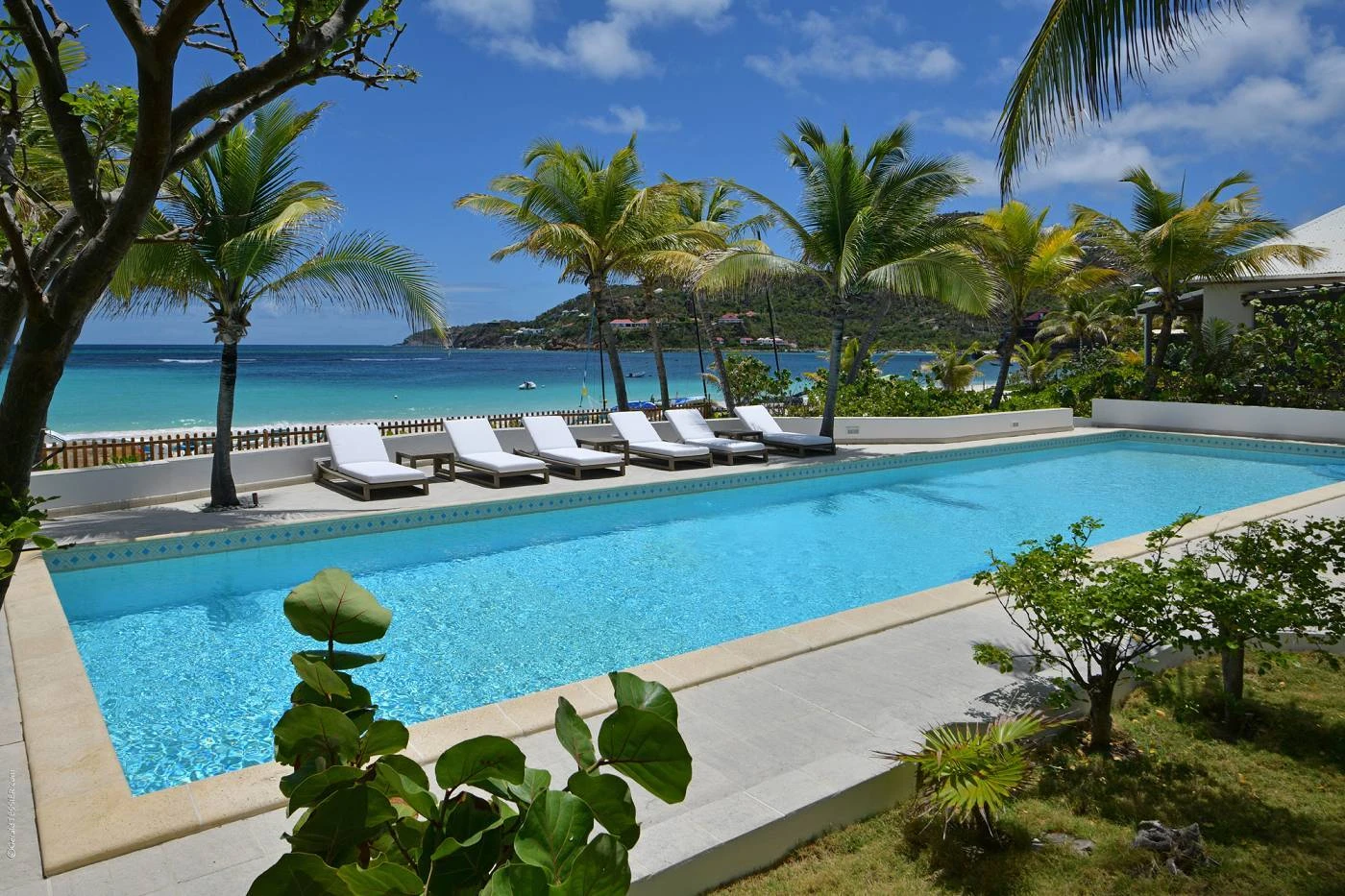 Newly Listed - Kumara
Located directly on popular St. Jean Beach and only minutes from Gustavia's restaurants and boutiques, Villa Kumara offers an optimum St. Barth villa vacation experience – especially for beach lovers! Guests can enjoy all the beach offers − restaurants, easy access to water sports, their own private beach area, a super-sized heated pool facing the sea, and some terrific people watching! Proximity to the Village's abundance of shops and restaurants is a bonus. Three en suite bedrooms include 2 masters (king) with office areas housed in separate pavilions. The 3rd is a "bunk room" with a trundle bed located in a lovely rear garden; it can accommodate three children.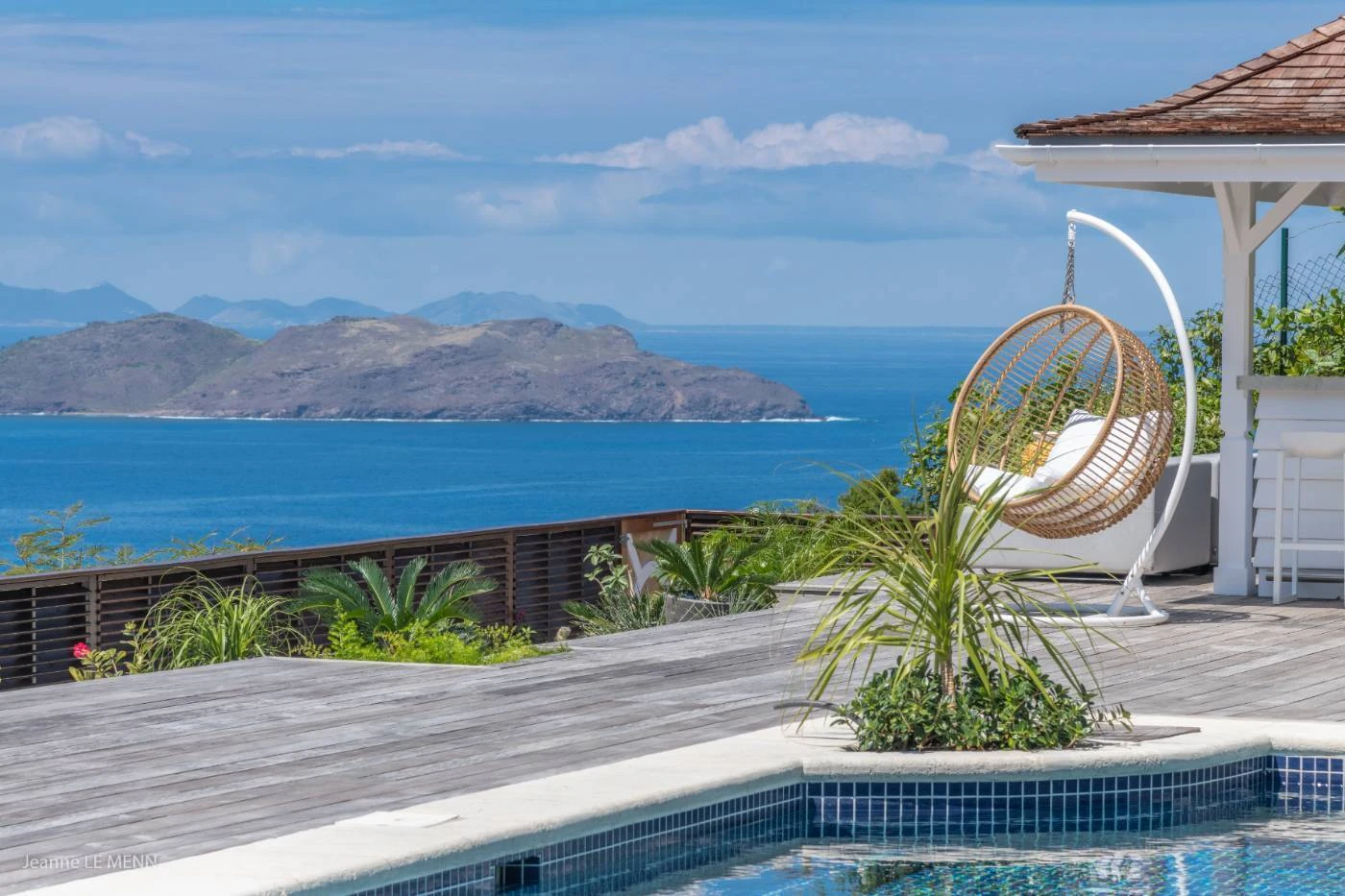 Combining contemporary design with the old-world charm of the French West Indies. And with its seaside-to-mountaintop views, well, wow! Three luxurious en suite bedrooms will happily house six friends or family members, and guests are all treated to expansive and well-designed outdoor living space. There's a lengthy porticoed terrace that's furnished for shaded relaxing and dining. A sunny (all day!) deck boasts a 65-foot-long heated pool and a gazebo-cum-bar. Santé. Indoors, a spacious living room is adjacent to a formal dining area. Our concierge team can arrange for a private chef to serve a special dinner. White Sun is ideal for a celebratory gathering. Who has a "0" birthday coming up?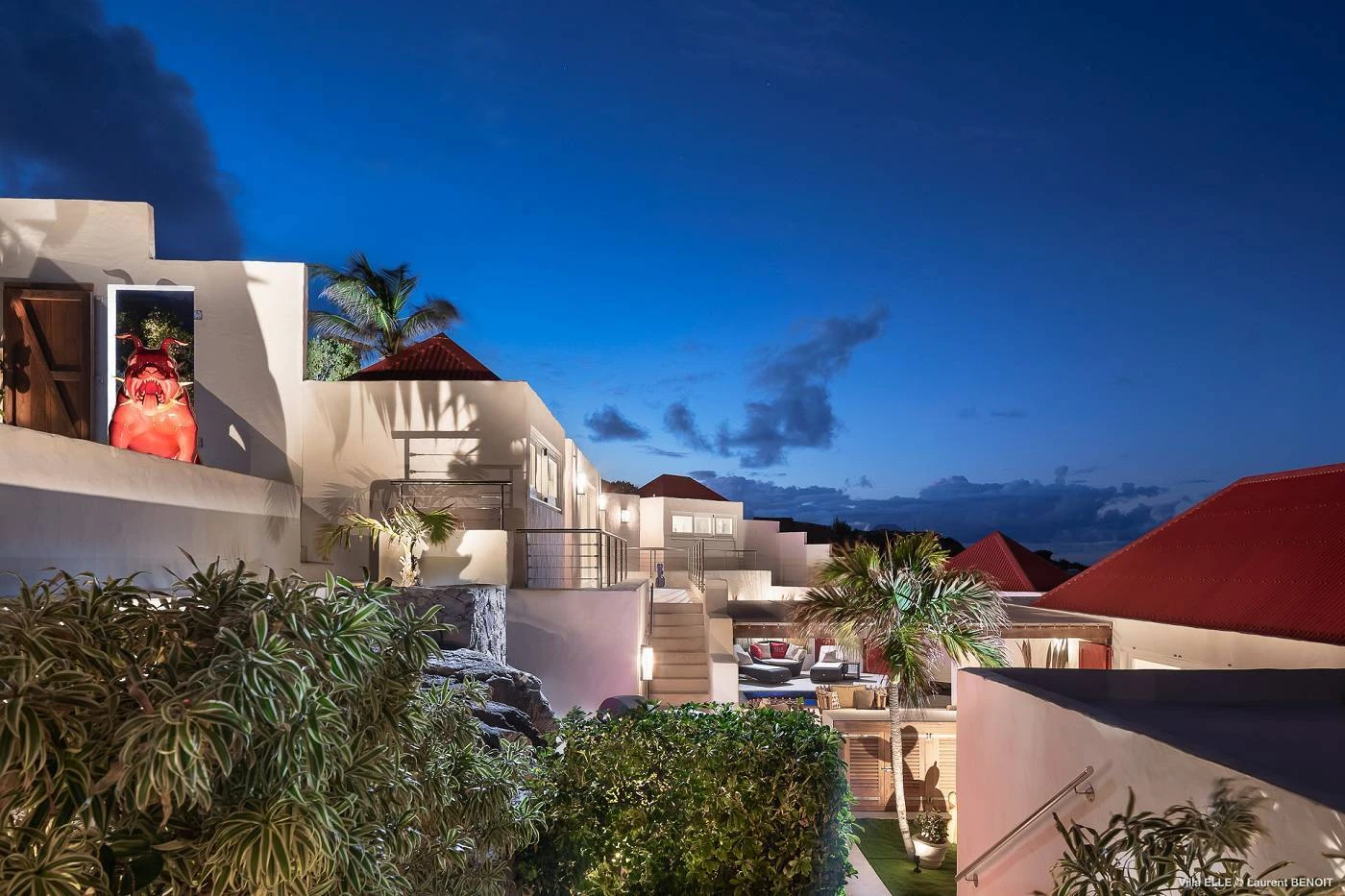 Newly Listed - Elle
Vacation styles − and needs – differ, including villa vacations. For those looking for a family retreat, we highly recommend the private and casually elegant Villa Elle. Cliffside in Pointe Milou, guests are treated to a panoramic seascape, delightful trade winds and expansive outdoor living space. Four en suite bedrooms (all with ocean views) are housed separately and are retreats of their own. They're ideal not just for relaxing but also for working or studying. Elle is perfect for a workcation. Special features include a heated pool, a Jacuzzi, a mini-gym, a massage nook, a fit-for-a-chef eat-in kitchen, and a home cinema. Our concierge team can book in-villa appointments with trainers, massage therapists and private chefs. Consider a longer stay. Your family deserves it!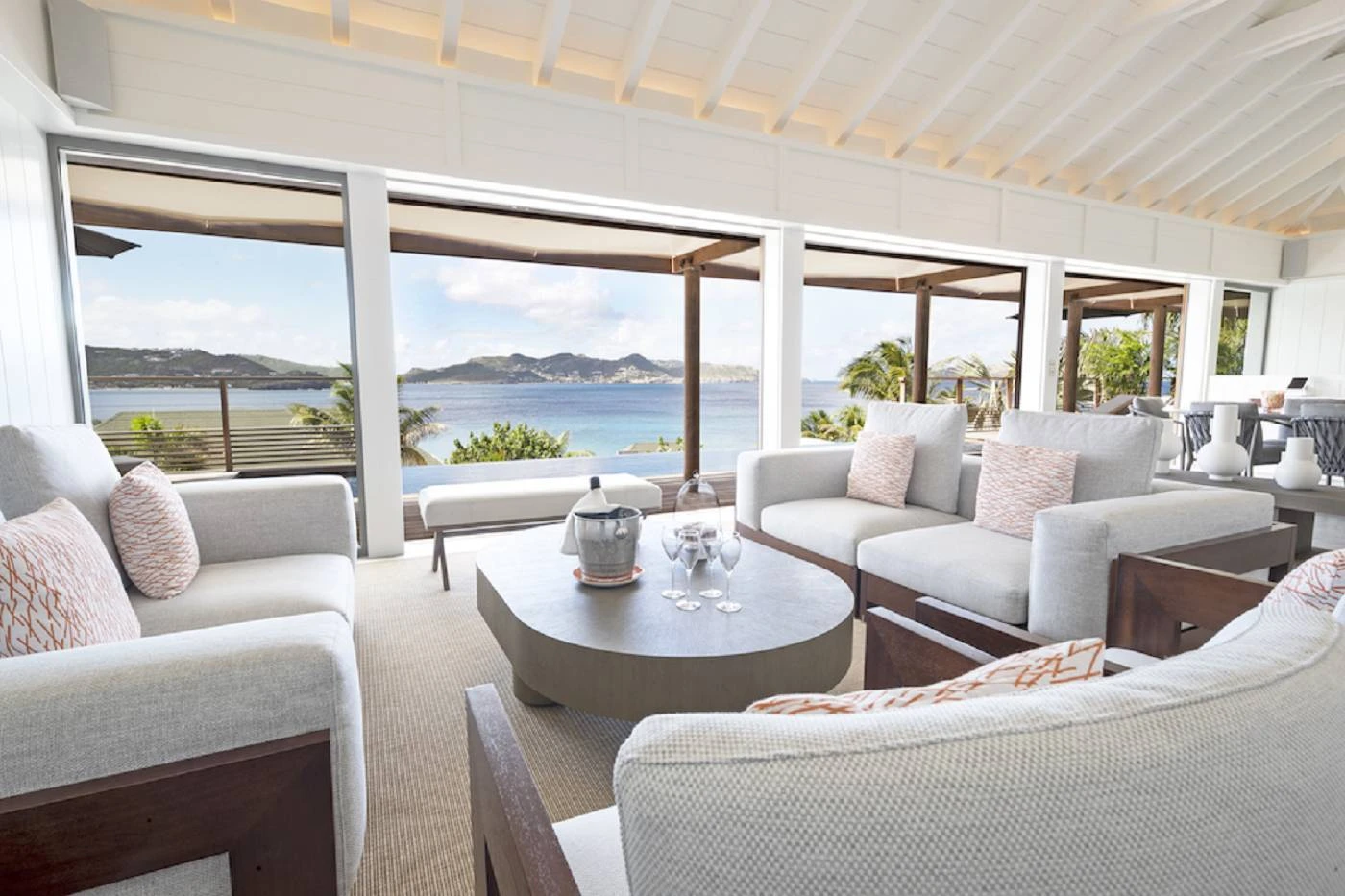 Newly Listed - The Villas Niña, Pinta and Maria
We are pleased to add a trio of stunning new 4 bedroom villas that offer space, privacy and the full complement of services and amenities at Pointe Milou's 5 star Hotel Christopher. What a terrific addition to our portfolio! Facing the sea, the villas' names give a fun historical nod to the ships of the explorer Christopher Columbus, who discovered our island. Read all about the villas in Peg's Blog.
Hotels of St. Barth
We proudly partner with and represent some of the island's most distinctive hotels, and that includes the recently opened 5 star Hôtel Barrière Le Carl Gustaf. Our team did a recent site inspection and pronounced it "stunning!" That description encompassed the chic décor, Instagram-worthy harbor views, bonus sunsets and its marquee restaurant Fouquet's. We know guests will love the easy access to Shell Beach and the hotel's très cool beach club experience (and yummy Mediterranean-influenced cuisine) at Shellona. The luxurious Diane Barrière Spa is an oasis-like retreat, but guests can also enjoy massages on their balcony – perhaps after a refreshing dip in their private plunge pool.
Take a peek and contact one of our hotel specialists for more information, including specials and packages, and to book: reservations@stbarth.com.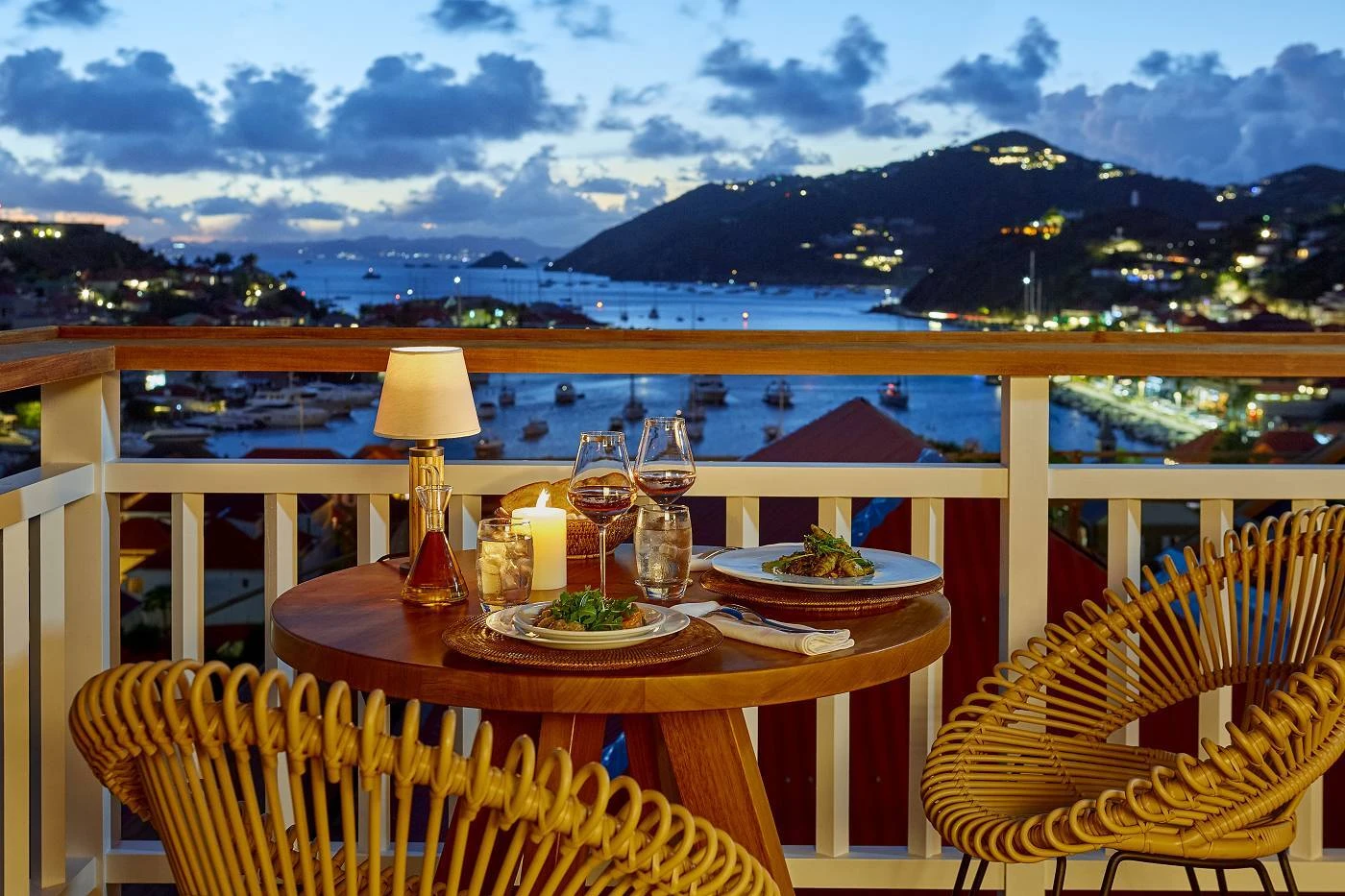 Island News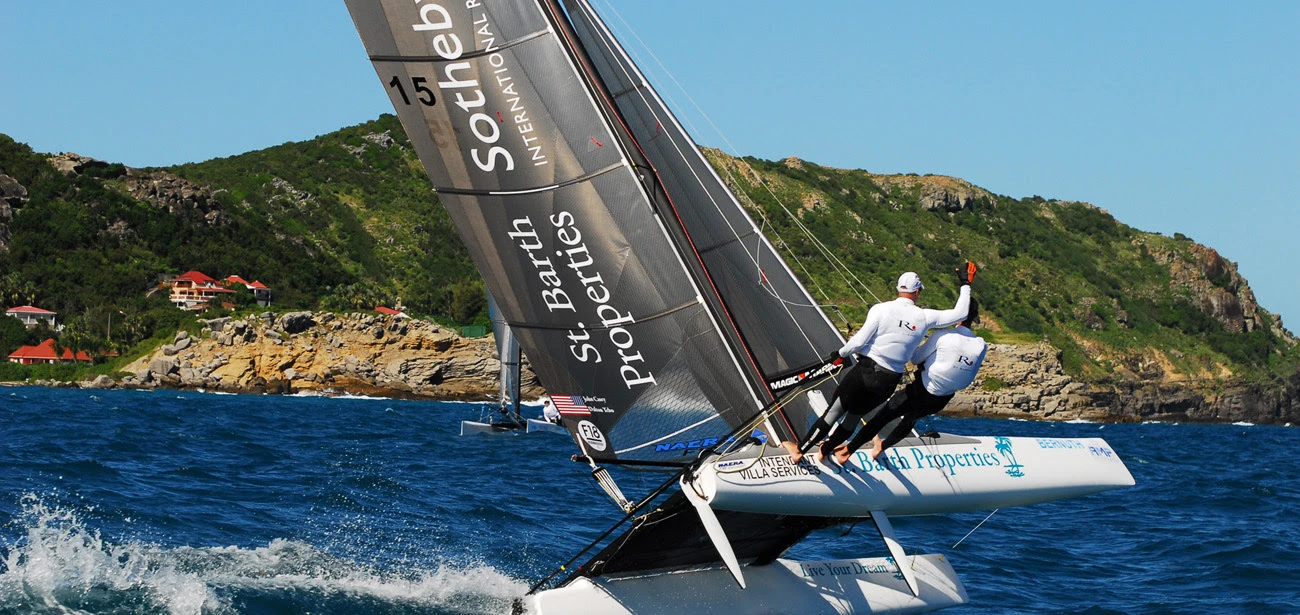 There's "a wind of optimism" for the 13th edition of the St. Barth CATA-CUP. The dates – November 17-21, 2021 − have been set for this thrilling and popular regatta, now considered to be the premier catamaran regatta in the world. We are on board at St. Barth Sotheby's International Realty and delighted to announce we will once again sponsor John Casey's participation. We're excited!
Food, Glorious Food
St. Barth is known for its world-class cuisine. Its restaurants offer classic – as well as riffs on – French and Cajun cuisine, Italian, Japanese and exquisitely prepared fish, fresh from the Caribbean Sea that laps our shores. Looking for pizza or a juicy burger? We've got you covered. And now lunch and dinner can be ordered online and delivered right to your villa door, thanks to a new delivery service with which many of the island's restaurants have partnered. In most instances, delivery is free with a minimum order of €25. Take a look at all the menu choices and prices, and note that orders can include soft drinks, beer and wine. And, of course, you'll score the best table in the house. Bon Appétit!
The popular Grand Cul de Sac lunch spot O'Corail has finished its post-Irma rebuild and reopened as Ti' Corail. Owner Turenne LaPlace tells us that Ti means "small" in Creole and reflects its new smaller size. Chef Yann Vinsot, formerly of Cheval Blanc, does the honors, and they've incorporated a food truck concept. Lunch, snacks, and cocktails can be enjoyed at the bar or at a handful of beachfront tables. The restaurant's synergy with the just-next-door Quanalao Dive continues. Think snorkeling, kayaking or a paddleboat trip around the lagoon, pre- or post-lunch. Reservations are strongly recommended.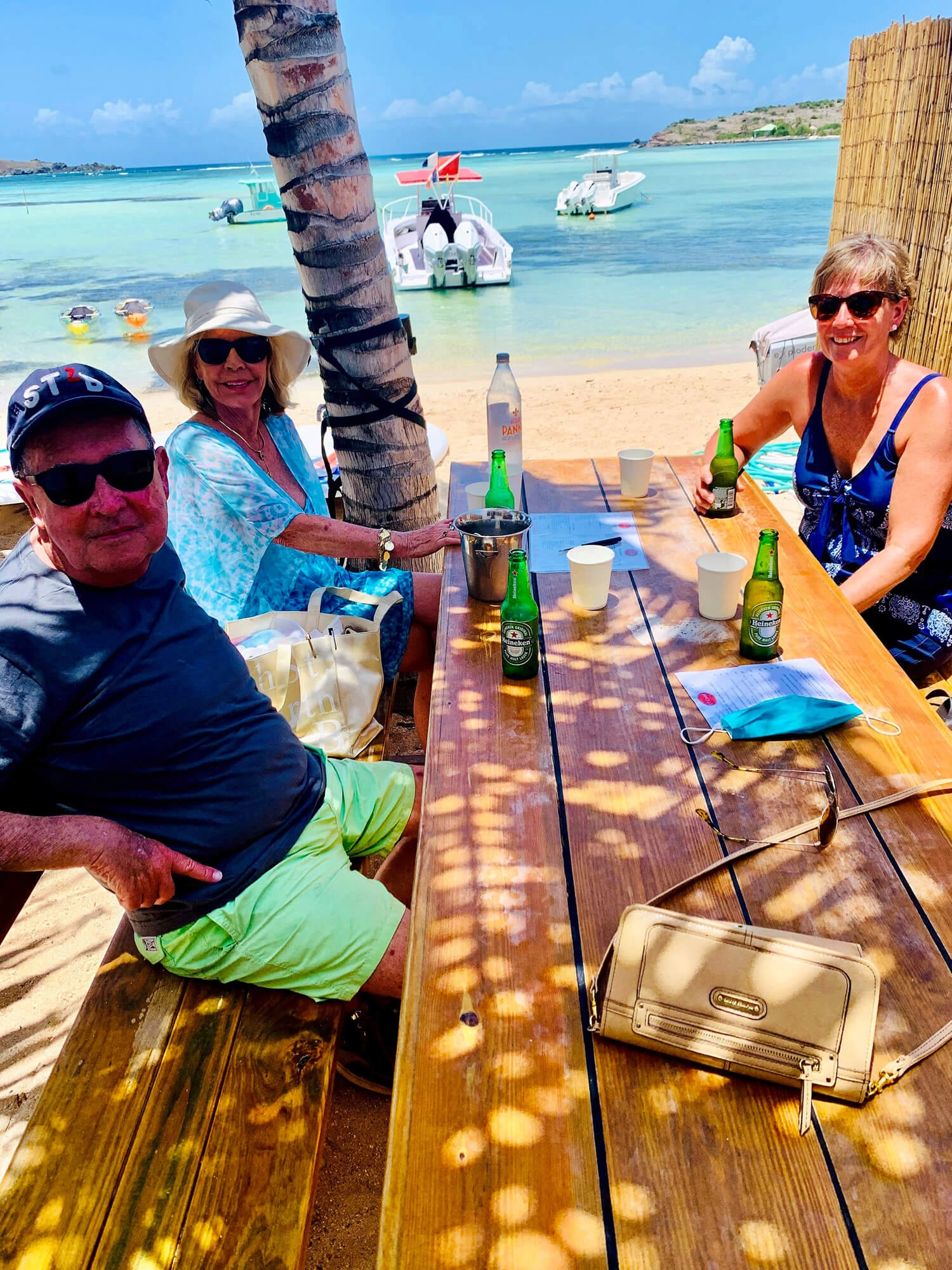 Peg Walsh enjoys lunch on the beach at Ti' Corail
SBP News
Peg Walsh again recognized as THE expert for St. Barth
The pandemic did not stop Condé Nast Traveler from creating its annual list of Travel Specialists. We are as pleased as Ti Punch to report that St. Barth Properties president Peg Walsh was again named and lauded for her expertise in all things St. Barth. Congratulations to Peg and her fellow Specialists, each chosen for their expertise in a specific destination or niche. Peg was also recently named (again) to Wendy Perrin's WOW List.
Concierge Corner
Our concierge team tells us their most requested service this season has been our signature Beach Picnic. We provide chairs, an umbrella, some yummy menu options and a bottle of wine – all delivered to the beach of your choice. Contact the office when you arrive for full details and to book. And why not finish the day with a late-afternoon in-villa massage?
Take a look at all of our Concierge Services offered. If you don't see what you're looking for, just ask!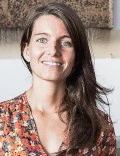 Laura Commaret
On-Island Concierge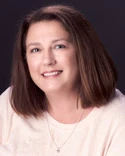 Julia Hurd
USA Concierge
"Our Guests Say..."
From one of our guests who enjoyed a recent villa vacation at Villa Les Embruns:
Dear Anne, I wanted to personally let you know how much I appreciated your assistance throughout the process. You were very helpful! We had an absolutely wonderful holiday! We did a lot of nothing and were really able to disconnect. We both needed it badly. We loved our hikes to Colombier and visited with the huge turtles on the way. Thank you again for being so lovely! Have a great day./
C.C. Havertown PA
What say you? We'd love to hear about your favorite beach, restaurant or island experience. And if you have photos you'd like to share – even better!
Villa for Sale by St. Barth Properties Sotheby's International Realty
Villa Belharra – Grand Cul de Sac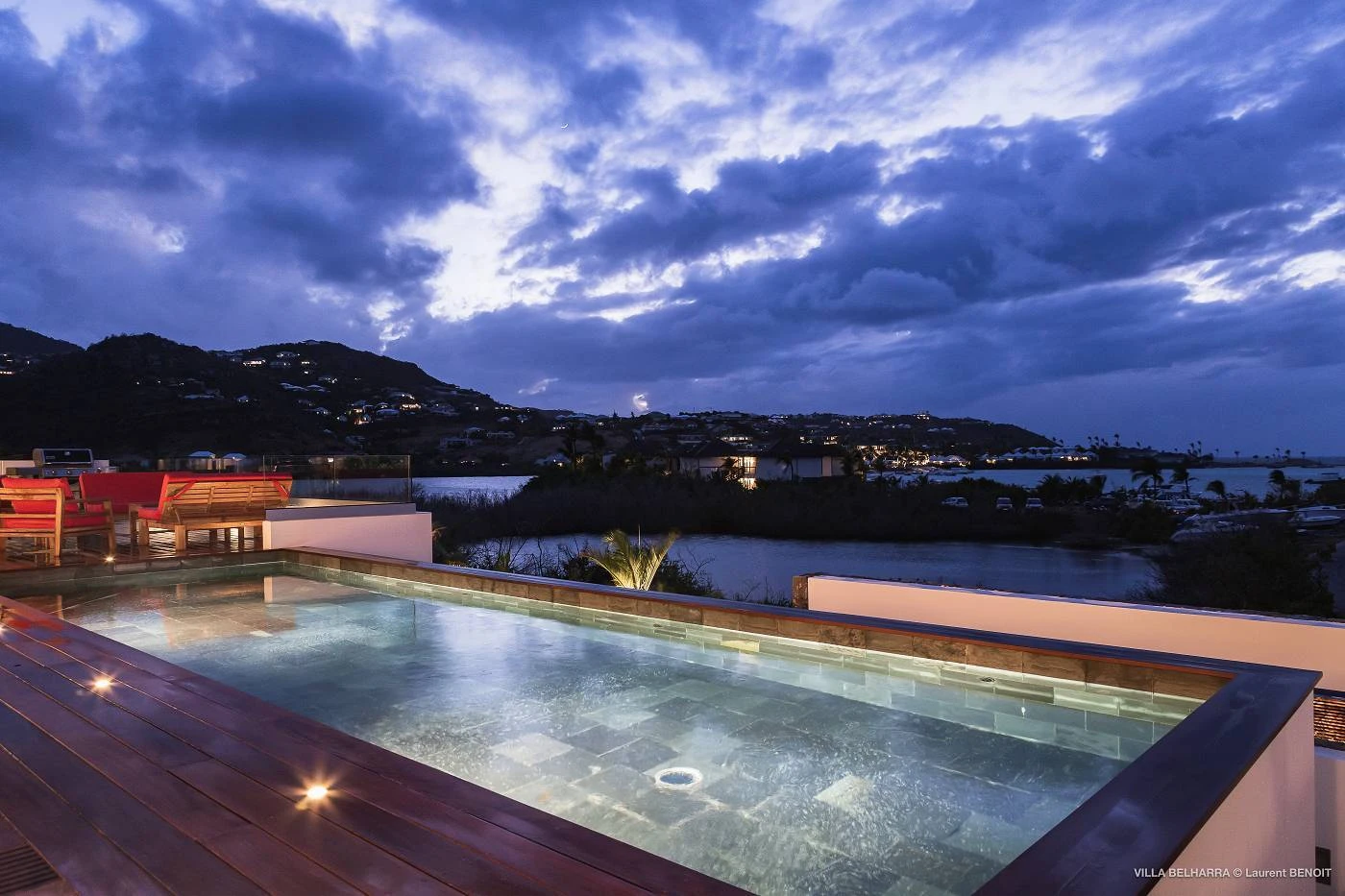 Will this be the year you realize your dream of owning a villa in St. Barth? Our island sales office is open for business.
Ideally located in Grand Cul de Sac, this newly built contemporary 4 bedroom villa offers its owners the ultimate in the St. Barth lifestyle. The views of the lagoon and the Caribbean Sea are stunning, and it's just steps to the beach, and a stroll to a pair of 5 star hotels featuring world-class dining. Constructed over two levels, each has two spacious en suite bedrooms. A deluxe kitchen is adjacent to the living room that opens to a sun-drenched pool terrace. Additionally, there is a lower-level Jacuzzi. The property includes a laundry room and a garage. Offered at €4,900,000